Sports

Offering Official Ticket Packages to 65+ events around the world.
Quint Events provides tickets and packages to major events worldwide.  They are a reputable and respected provider of tickets, hospitality and memorable experiences.  QuintEvents is proud to be an Official Hospitality Provider to some of the greatest names in sports and entertainment.
For Information on Hospitality:
Contact Info:
Quintevents
.866.834.8663
info@quintevents.com
Address:
Quintevents
9300 Harris Corners Parkway
Suite 120
Charlotte, NC USA 28269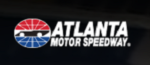 One of the country's premier sporting, event and entertainment facilities
Atlanta Motor Speedway hosts the Folds of Honor QuickTrip 500 and other NASCAR races. Atlanta Motor Speedway offers a variety of sponsorship and event hosting opportunities that will help your company raise awareness while maximizing brand exposure.
For Information on Hospitality::
Contact Info:
Atlanta Motor Speedway
Mike Ziegle – Vice President of Corporate Sales
770-946-3918
mziegler@atlantamotorspeedway.com
Address:
Atlanta Motor Speedway
1500 Tara Pl.
Hampton, GA 30228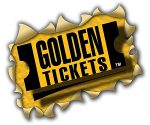 "Providing hard to get and last minute tickets to events nationwide."
Ticket Information:
Company Info:
Golden Tickets is a ticket broker and ticket resale company based out of Plano Texas. They have been in business for over 30 years and have an excellent reputation for providing hard to get and last minute tickets to events nationwide.
Contact Info:
Golden Tickets
800-288-2461
Address:
Golden Tickets
301 W. Parker Rd., Suite 202
Plano, TX 75023
*This listing includes affiliate links and VIP Hospitality may be compensated if you make a purchase after clicking one of these links.