Concerts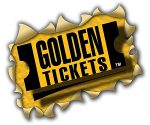 "Providing hard to get and last minute tickets to events nationwide."
Ticket Information:
Company Info:
Golden Tickets is a ticket broker and ticket resale company based out of Plano Texas. They have been in business for over 30 years and have an excellent reputation for providing hard to get and last minute tickets to events nationwide.
Contact Info:
Golden Tickets
800-288-2461
Address:
Golden Tickets
301 W. Parker Rd., Suite 202
Plano, TX 75023
*This listing includes affiliate links and VIP Hospitality may be compensated if you make a purchase after clicking one of these links.
"The world's largest ticket marketplace and global ticketing platform."
Ticket Information:
Company Info:
Ticketmaster Entertainment, Inc. is an American ticket sales and distribution company based in West Hollywood, California, with operations in many countries around the world. In 2010 it merged with Live Nation to become Live Nation Entertainment.  Ticketmaster VIP is a division of Ticketmaster that partners with major events for ticket packages and VIP Hospitality.
Contact Info:
Ticketmaster
customer_support@ticketmaster.com
NO CONTACT NUMBER FOUND
Address:
Ticketmaster
3701 Wilshire Blvd
Los Angeles, CA 95125 United States