Horse Racing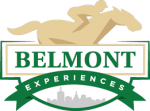 "The final jewel of the Triple Crown."
Make sure you indulge in everything the Belmont Stakes has to offer with an Official Ticket Package from Belmont Experiences. Complete with tickets to the Belmont Stakes, premium hospitality options, exclusive extras like on-track access and so much more.
For Information on Hospitality:
Contact Info:
On Location
844.488.4351″
info@belmontexperiences.com
Address:
QuintEvents, LLC
9300 Harris Corners Parkway
Suite 120
Charlotte, NC USA 2826

"A Leader in Luxury, Corporate Hospitality Packages"
With over 20 years of hands-on experience in the upscale corporate client entertainment business, Global Events is the leading company in the hospitality industry. We are a company founded for CEO's and Presidents of top tier companies, giving them the ability to entertain their best clients on a five-star scale without having to worry about the planning. Being the industry leader, Global Events has worked with nearly every Fortune 500 company, providing each client with high-end corporate hospitality packages using major events worldwide as our venue.  They provide premium seats and luxury packages for:
For Information on Hospitality:
Contact Info:
Global Events
Brad Miller, President
415-399-6800
bmiller@goglobalevents.com
Address:
Global Events
5776 Stoneridge Mall Road, Suite 385
Pleasanton, CA 94588, USA

Offering Official Ticket Packages to 65+ events around the world.
Quint Events provides tickets and packages to major events worldwide.  They are a reputable and respected provider of tickets, hospitality and memorable experiences.  QuintEvents is proud to be an Official Hospitality Provider to some of the greatest names in sports and entertainment.
For Information on Hospitality:
The Pro Football Hall of Fame Game
Contact Info:
Quintevents
.866.834.8663
info@quintevents.com
Address:
Quintevents
9300 Harris Corners Parkway
Suite 120
Charlotte, NC USA 28269