CFP National Championship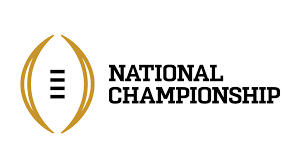 NRG Stadium, Houston
The College Football Playoff National Championship will be played on January 8, 20234 at NRG Stadium in Houston, Texas between the winner of the two semi-final games. The 2023 Championship game was between the Georgia Bull Dogs and the TCU Horned Toads, with Georgia winning and being crowned National Champion.

This years two semi-final games will be played on January 1st at the Rose Bowl and Sugar Bowl, the designated semifinal bowl games of the 2023-24 season.


For Tickets:
For premium hospitality:
For Lodging, Visit Our Sponsor:









Notice: VIP Hospitality uses affiliate marketing as part of its advertising business.  Some of the links on this site may pay commissions to VIP Hospitality if you click on their link and buy a product.


.