NASCAR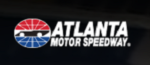 One of the country's premier sporting, event and entertainment facilities
Atlanta Motor Speedway hosts the Folds of Honor QuickTrip 500 and other NASCAR races. Atlanta Motor Speedway offers a variety of sponsorship and event hosting opportunities that will help your company raise awareness while maximizing brand exposure.
For Information on Hospitality::
Contact Info:
Atlanta Motor Speedway
Mike Ziegle – Vice President of Corporate Sales
770-946-3918
mziegler@atlantamotorspeedway.com
Address:
Atlanta Motor Speedway
1500 Tara Pl.
Hampton, GA 30228

"A Leader in Luxury, Corporate Hospitality Packages"
With over 20 years of hands-on experience in the upscale corporate client entertainment business, Global Events is the leading company in the hospitality industry. We are a company founded for CEO's and Presidents of top tier companies, giving them the ability to entertain their best clients on a five-star scale without having to worry about the planning. Being the industry leader, Global Events has worked with nearly every Fortune 500 company, providing each client with high-end corporate hospitality packages using major events worldwide as our venue.  They provide premium seats and luxury packages for:
For Information on Hospitality:
Contact Info:
Global Events
Brad Miller, President
415-399-6800
bmiller@goglobalevents.com
Address:
Global Events
5776 Stoneridge Mall Road, Suite 385
Pleasanton, CA 94588, USA
"A global leader in sports, music, travel, and culture."
Collaborating with the world's most iconic partners, On Location is dedicated to curating premium live event experiences with the goal of creating memories that will last a lifetime. They create and delivers extraordinary experiences by providing official access and premium hospitality at marquee global sporting events, VIP experiences within global music tours, fan travel services, proprietary owned-and-operated destination music experiences, and much more. On Location has redefined luxury hospitality with unsurpassed access, trusted VIP service, and expertise in event planning, travel, hospitality, and corporate ticket sales
On Location is part of the Endeavor network.
For Information on Hospitality:
Contact Info:
On Location
Phone: 800.591.9198″
Email: guestservices@onlocationexp.com
Address:
805 3rd Avenue 31st Floor
New York, NY 10022