corporate hospitality

Offering Official Ticket Packages to 65+ events around the world.
Quint Events provides tickets and packages to major events worldwide.  They are a reputable and respected provider of tickets, hospitality and memorable experiences.  QuintEvents is proud to be an Official Hospitality Provider to some of the greatest names in sports and entertainment.
For Information on Hospitality:
Contact Info:
Quintevents
.866.834.8663
info@quintevents.com
Address:
Quintevents
9300 Harris Corners Parkway
Suite 120
Charlotte, NC USA 28269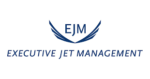 "For Unparalleled Charter and Expert Management Solutions."
Contact Info:
EJM Website
877-356-5387
Company Info:
Executive Jet Management is the jet charter and jet management arm of Netjets an innovator in Jet Aviation and the largest fractional ownership company in the world. Owned by Warren Buffet's Berkshire Hathaway, Executive Jet Management is a reputable company with a stellar performance record. Their Ascend Charter Program is a specialty priced, flat-rate program that is suitable for clients who charter regularly but are not yet ready for fractional ownership.
For More Information::
Executive Jet Management
Address:
Executive Jet Management
4556 Airport Road,
Cincinnati, OH 45226