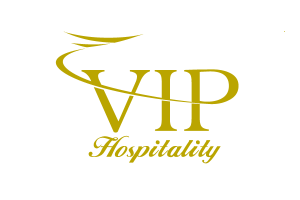 We at VIP Hospitality wish you, your family, friends and colleagues good health and safety.  The Coronavirus Pandemic has wreaked havoc on our countries and our world and while I do not think now is the time to measure its effects on the various industries we have all seen the devastating effect it has on the businesses that make up the VIP Hospitality family.  From restaurants to transportation, sporting events, concerts and meetings of all kinds – we have been adversely effected and economically damaged.  Yet, what I see are people trying their best to get by with what they have, while doing all they can to help others – especially those perhaps less fortunate.  Surely it is in the worse of times that we see the best of people – and their businesses, their employees and their customers!
With restaurants closed, events cancelled or postponed, and everybody trying to manage a most difficult situation, VIP Hospitality has temporarily taken down it's calendar of events and business directory.  You can imagine this has been difficult, but not as difficult as many of our associates and partners have had it – and we support everyone and remind everyone that we are all in this together.  We will be working diligently to track the pandemic and it's effect on events, restaurants, transportation and entertainment – and report these findings back to you.
VIP Hospitality firmly believes we will get through this together.  Good times will return and business will once again flourish.  We promise to be there to provide you with the information you need to flourish and to come back from this devastating test of our will and resolve.
Till better times – please stay well and remain optimistic.
Thomas Mulrenan
President
VIP Hospitality LLC